Did you see the USPS commercial this past holiday season that highlighted Christmas town names across America? Those aren't made up places.
There really are cities and states across the nation named for something related to Christmas. Some even have the word Christmas in their town charter.
In fact, there are towns that I've known about for years, but I never connected to Christmas. For example, Garland, Texas.
What is Garland, Texas known for? Well, I know it's part of the Dallas-Fort Worth Metroplex. How? Because my older daughter lived in Dallas after college.
Speaking of college, my younger daughter went to Lehigh University. Lehigh is in Bethlehem, Pennsylvania. I don't have to explain the connection between Bethlehem and Christmas.
American cities and towns named after Christmas
Using information from the United States Census Bureau, Stacker found nearly two dozen cities and towns across America with names that embody the spirit of Christmas. Some towns take the festivities more seriously than others.
These are places with Christmas-themed streets, year-round yuletide attractions and huge holiday markets. Others simply reflect the story behind Christmas.
Still others literally have Christmas-related words in the town names. Think North Pole, Santa and more.
If you'd love to live or own a home in a town filled with Christmas spirit, then check out the list of locales below.
Towns called North Pole
Believe it or not, there are multiple towns in the United States that have the name the North Pole. And none of them have toy-building elves as their primary citizens.
Here is a bit more about the Christmas named towns of North Pole, New York, and North Pole Alaska.
North Pole, New York
Lizavetta // Shutterstock
If you're looking for a Christmas town in New York State, look no further than North Pole, New York. You'll find this small town nestled in the state's Adirondack Mountains.
North Pole is home to Santa's Workshop. No, not that Santa's Workshop. Rather, one of the first American theme parks, which is open year-round for visitors craving holiday magic.
North Pole, Alaska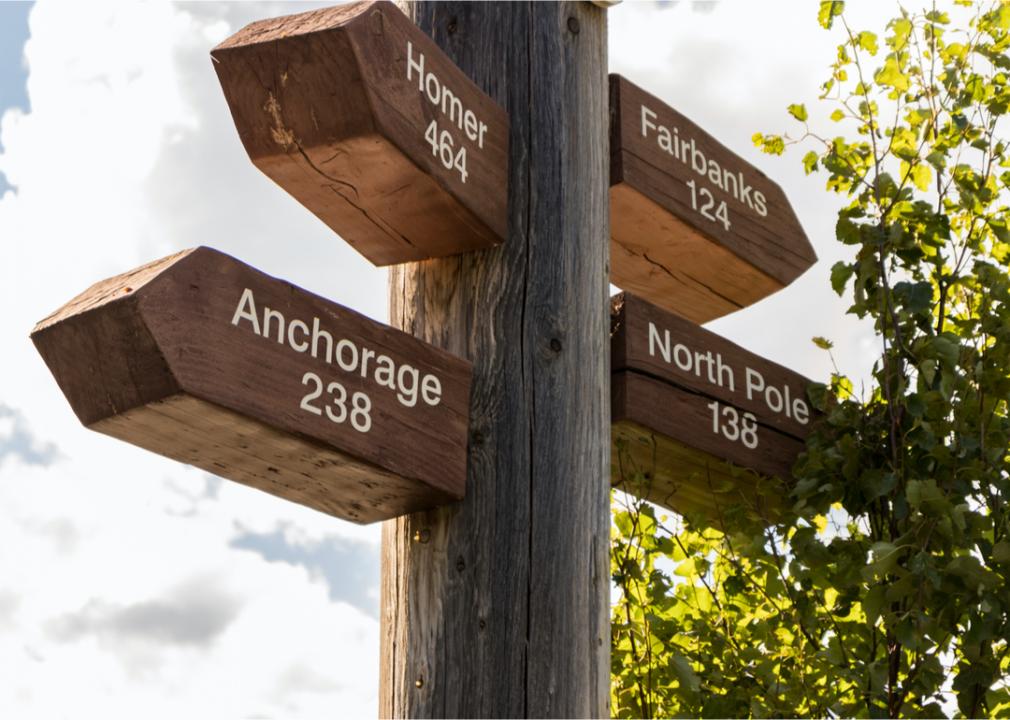 stellamc // Shutterstock
North Pole, Alaska, is located in the greater Fairbanks metropolitan area. How did it get its name? A local real estate development company came up with it, in the hopes of attracting holiday business.
Well, it worked. Today, North Pole features year-round Christmas decorations, yuletide-themed street names (Santa Claus Lane, for example), a Santa-inspired house, candy cane street lights and an annual Winter Festival.
Christmas towns named for Santa's reindeer
While you may not find a U.S. city named after each of Santa's nine reindeer, I've uncovered a few with names you'll definitely recognize.
Rudolph, Wisconsin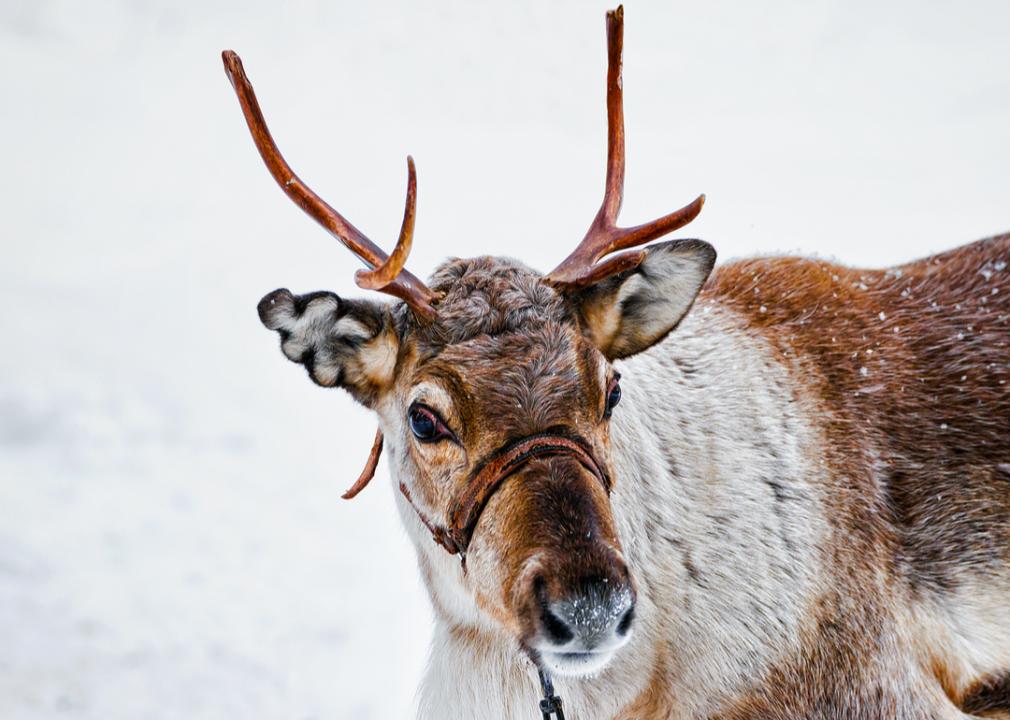 Roman Babakin // Shutterstock
Rudolph, Wisconsin is located about two hours north of Madison, the state's capital. You may think that the townspeople named the village after the red-nosed reindeer.
However, it's actually named for a boy who was born there. Nonetheless, the town embraces its Christmas theme 100 percent.
For example, you'll find Rudolph the reindeer on a stamp and postmark at the city's post office. In addition, Rudolph shows up in store window displays year round.
Finally, the town hosts an annual Rudolph Country Christmas each December. The event that pays tribute to the most famous reindeer of all.
Dasher, Georgia
Dasher, Georgia, was originally spelled Daescher for the family who settled the land in 1893. However, this small Georgia town has embraced its connection to Santa's reindeer by adjusting its spelling and throwing one heck of a Christmas holiday festival.
Little town called Bethlehem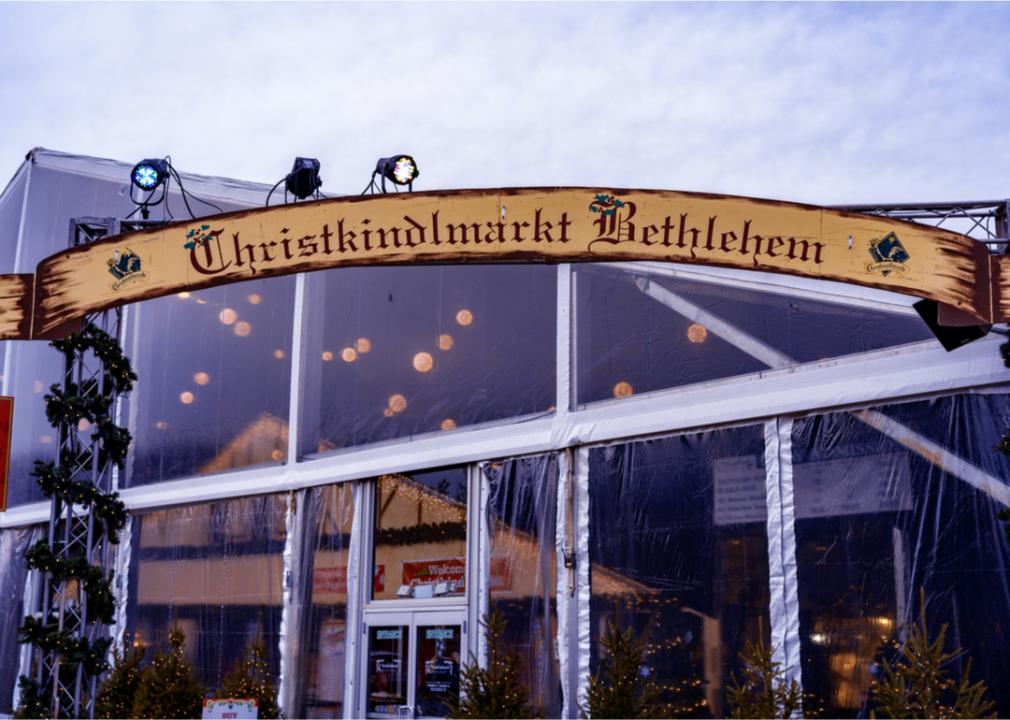 George Sheldon // Shutterstock
As I mentioned I'm familiar with Bethlehem because my daughter attended Lehigh University, which is in Bethlehem, Pennsylvania. However, it's hardly the only Bethlehem in the United States.
Here is a quick rundown of two little towns called Bethlehem.
Bethlehem, Pennsylvania
In the four years that my daughter was at Lehigh University, I never caught on that Bethlehem calls itself "Christmas City, USA." Maybe that's because by the time the city's annual Christkindlmarkt, a European-inspired Christmas market recognized as one of the best in the country, was happening, she was home for semester break.
Anyway, Bethlehem, founded in the 1740s, was originally a Moravian settlement. Then, the community was christened Bethlehem on Christmas Eve of its first year in existence. The name stuck.
Bethlehem, North Carolina
Another little town of Bethlehem sits on Lake Hickory in North Carolina. Here, Bethlehem is known for its drive-through collection of nativity scenes.
Towns called Christmas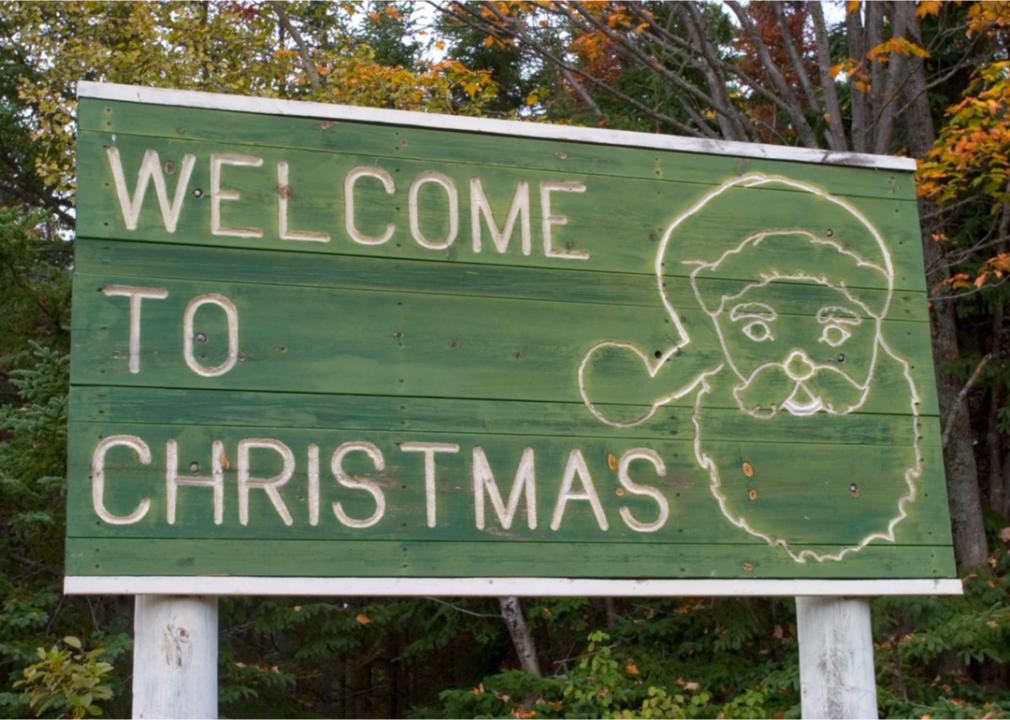 James Marvin Phelps // Shutterstock
It's one thing to have a Christmas-inspired town name. It's quite another to live in a town that actually has the word Christmas in its name.
Here are a handful of American cities and towns with legit Christmas town names.
Christmas Cove, Maine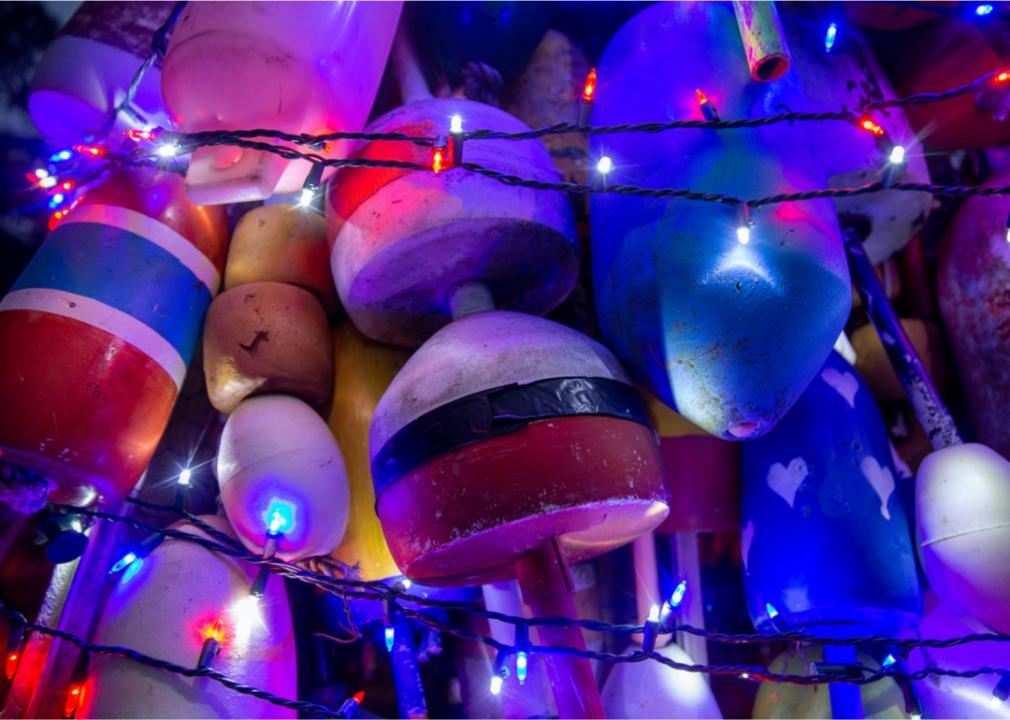 EvgeniiAnd // Shutterstock
Christmas Cove, Maine, has been around a long, long time. Founded in 1765, it sits on a peninsula in Midcoast Maine, just north of Boothbay Harbor.
Despite its winter-themed moniker, Christmas Cove is actually most popular in the summer months, as is much of the Maine coastline. However, should you visit during Christmas, you're bound to see lobster buoys transformed into Christmas trees.
Christmas, Michigan
The community of Christmas is on Michigan's UP or upper peninsula near Lake Superior. One of the places you can stay overnight in Christmas, Michigan? Why the Yule Log Resort, of course, on Candy Cane Lane.
Christmas Valley, Oregon
Christmas Valley is a small community in the middle of Oregon named after nearby Christmas Lake. Although the town is small in size, their annual Light Parade is big on Christmas spirit.
Christmas, Florida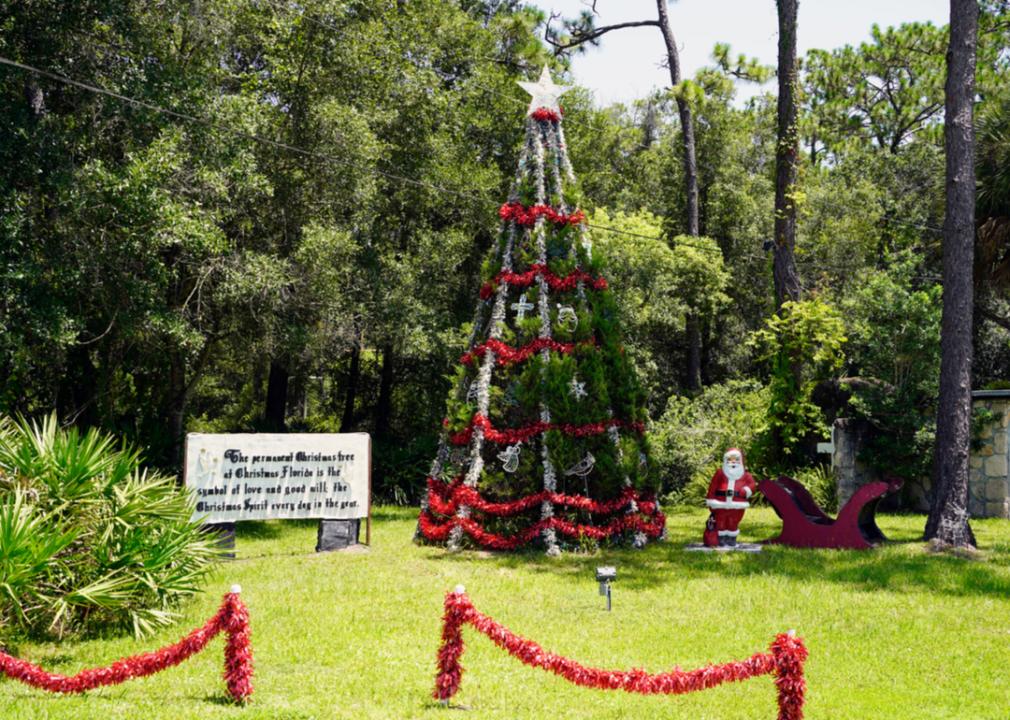 JennLShoots // Shutterstock
The town of Christmas is a short drive east of Orlando. It was named for Fort Christmas, which was built on Christmas Day 1837 during the Second Seminole War.
You won't get snow in Christmas, Florida, during December. However, if you want to send mail through the Christmas post office to get its postmark on your holiday cards, that's totally doable.
Christmas towns named for Santa Claus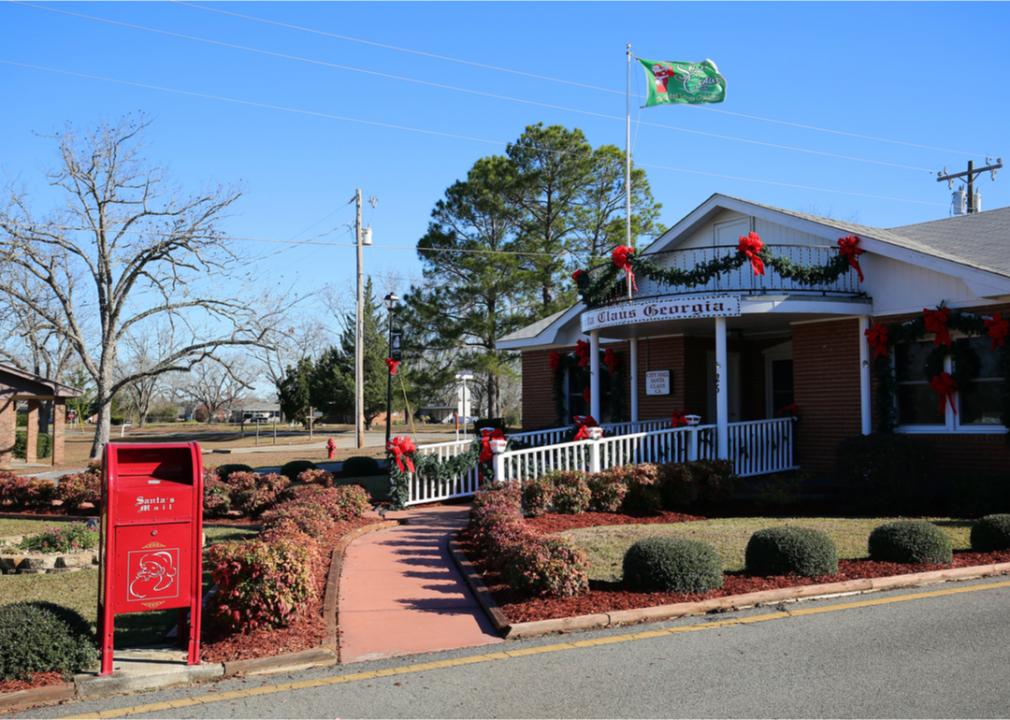 Jillian Cain Photography // Shutterstock
Wondering which state has a town named Santa Claus? Well, actually, there are three. They are in Arizona, Georgia and Indiana. Plus, there is a fourth town just called Santa–Santa, Idaho, that is.
Santa Claus, Arizona
Technically, Santa Claus, Arizona, is an abandoned Christmas-themed settlement in the Mojave Desert. The town's Santa's Land attraction was once a popular year-round holiday stop, but it ceased operations in the mid-1970s. However, its candy-striped buildings are still standing.
Santa Claus, Georgia
Located west of Savannah, Santa Claus has appropriately monikered street names. This includes Candy Cane Road and December Drive.
Santa Claus, Indiana
Here's yet another town dedicated to old Saint Nick. Originally called Santa Fe, this Indiana town changed its name to Santa Claus in 1846.
Santa, Idaho
This unincorporated community made headlines back in 2005 when it changed its name to SecretSanta.com for a year. Why? A website promised large sums of cash if it did.
Like other Christmas named towns, Santa, Idaho's post office is particularly popular during the holiday season. People mail their holiday cards here so they can be sent out with the town's uniquely festive postmark.
Noel, Missouri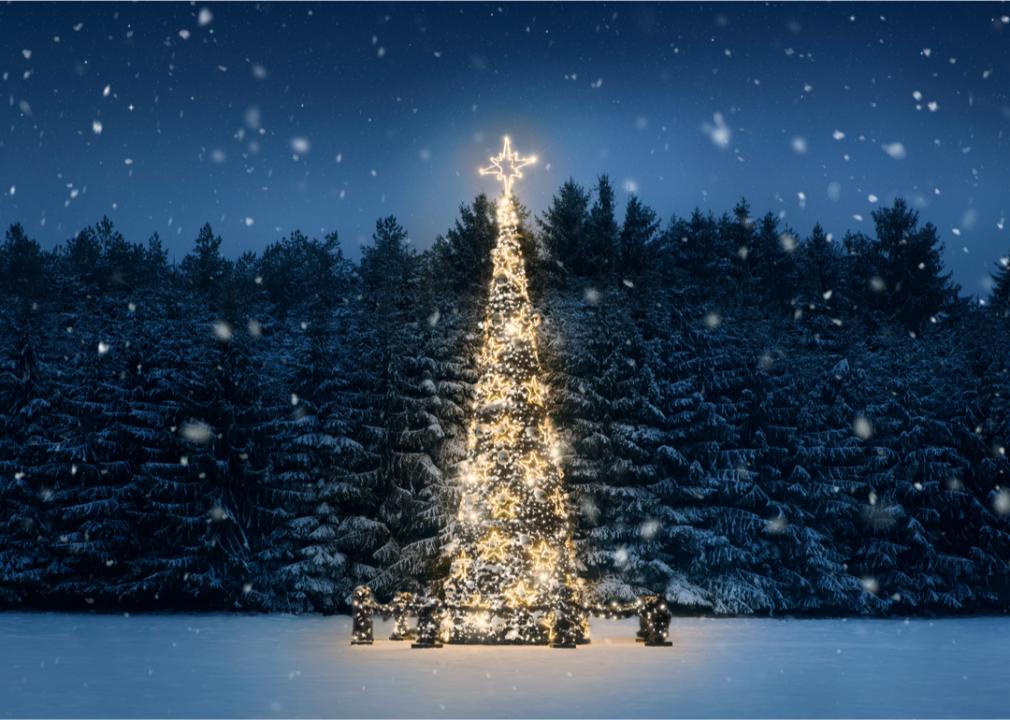 rangizzz // Shutterstock
The small town of Noel is located in the southwest corner of Missouri. Want to send a season's greeting bearing the Noel postmark? You can do that.
In the 1940s the town's postmaster created a special holiday postmark. These days, tens of thousands of people send season's greetings through the town's post office each year. This article in an Ozark newspaper explains the process.
Here are tips on selling a home during the holidays.
Snowflake, Arizona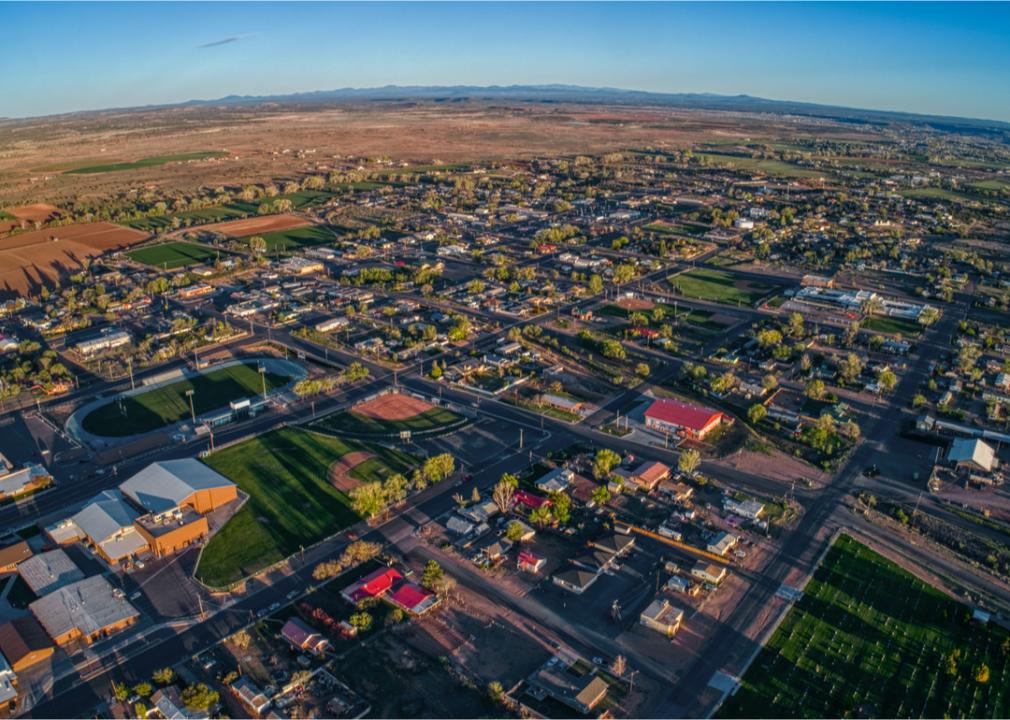 Jacob Boomsma // Shutterstock
The small town of Snowflake is a three-hour drive from Phoenix. Its name comes from Mormon leaders Erastus Snow and William Jordan Flake.
Even though Arizona winters typically aren't white, Snowflake residents get into the holiday spirit with a 12 Days of Christmas event every December.
Joy, Illinois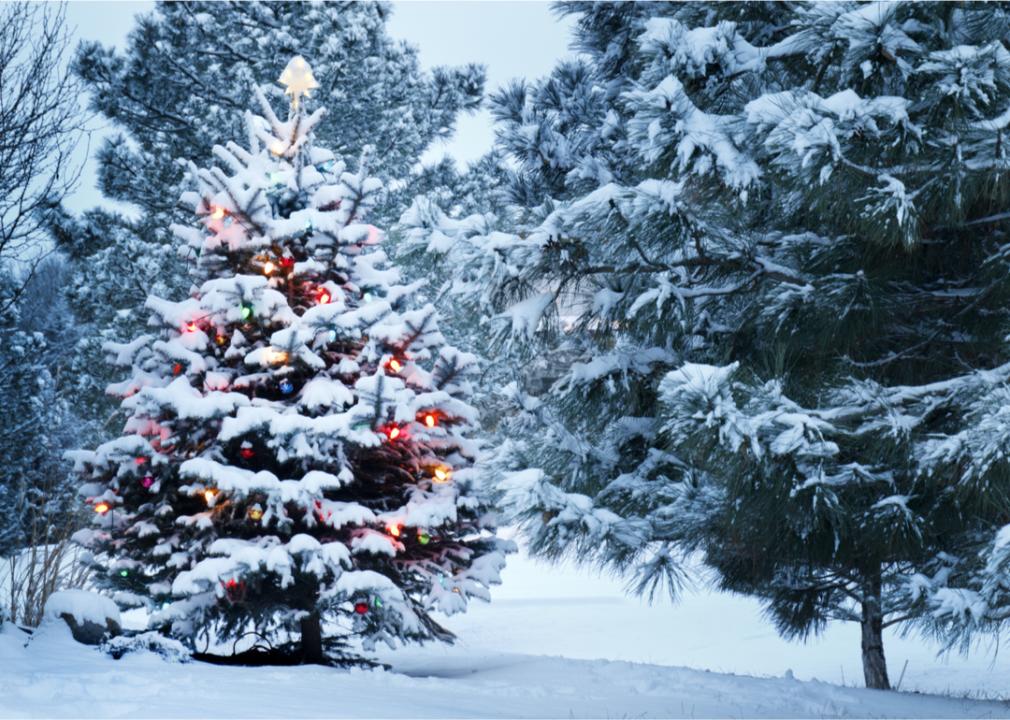 Ricardo Reitmeyer // Shutterstock
Close to the western edge of Illinois, the town of Joy has a post office that thrives during the holiday season. More than 12,000 cards from around the world are sent through every December to receive its special holiday postmark.
Mistletoe, Kentucky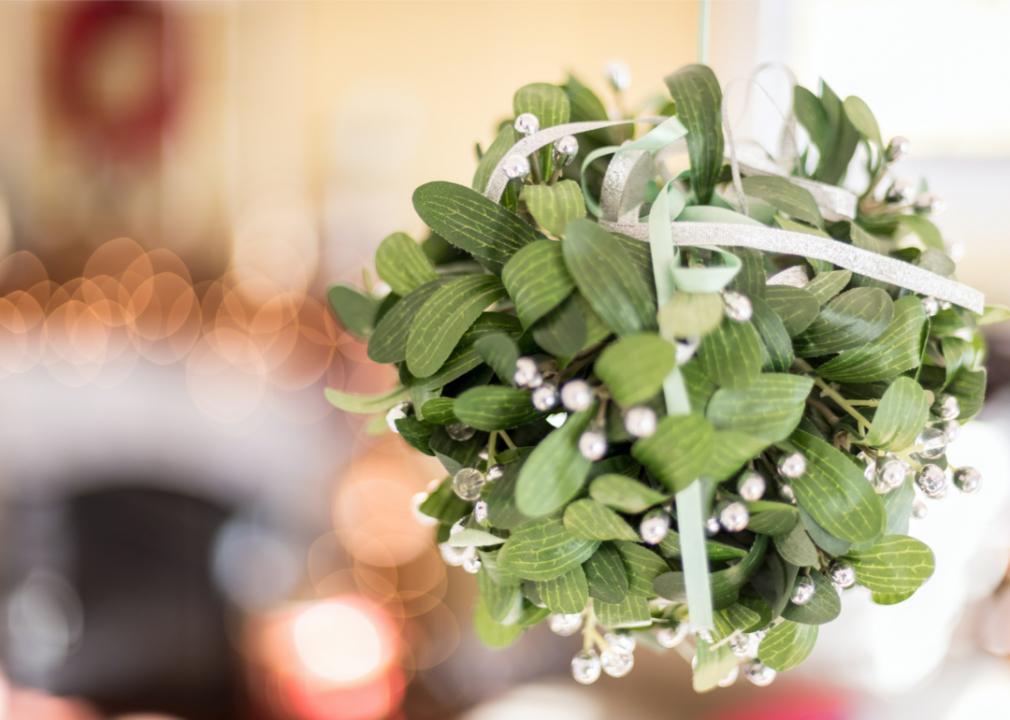 David Prahl // Shutterstock
Did you know that mistletoe is a native species in Kentucky? In fact, that's how the town of Mistletoe got its name.
Garland, Texas
Although it conjures images of holiday greenery, this Dallas-area metropolis was actually named after Gen. Augustus Hill Garland. Founded in 1891, Garland, Texas embraces the holiday season. The town's Christmas on the Square event features ice carving, a meet-and-greet with Santa and a tree-lighting ceremony.
Portions of this article originally appeared on Stacker.com.